Robroyston Wallace Monument: Gallery 2003
Monument 2003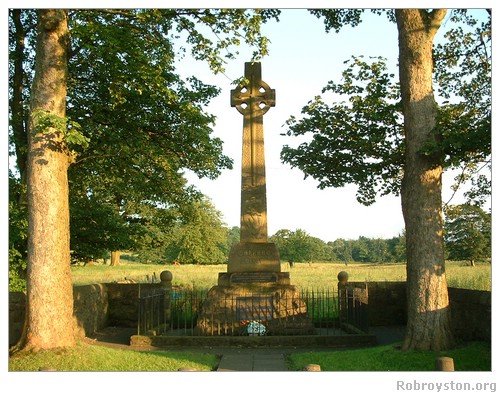 Robroyston Wallace Monument looking south in summer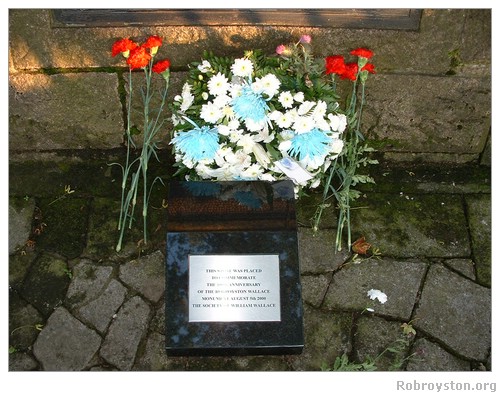 Robroyston Wallace Monument addition from Society of William Wallace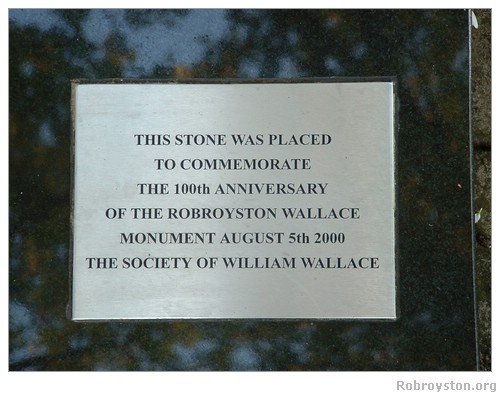 Robroyston Wallace Monument addition from Society of William Wallace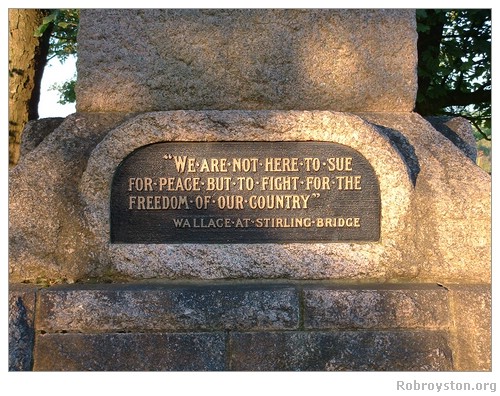 We are not here to sue for peace but to fight for the freedom of our country."

This memorial erected 1900 AD by public subscription is to mark the site of the house in which the hero of Scotland was basely betrayed and captured about midnight on 5th August 1305 when alone with his faithful friend and co-patriot Kerlie who was slain.

allace's heroic patriotism as conspicuous in his death as in his life within nine years of his betrayal the work of his life was crowned with victory and Scotland's independence regained on the field of Bannockburn.

"DICO TIBI VERUM, LIBERTAS OPTMA RERUM;
NUNQUAM SERVILI SUB NEXU VIVITO, FILI"

I tell you true, freedom is the best of things;
never lie within the bonds of slavery, my son.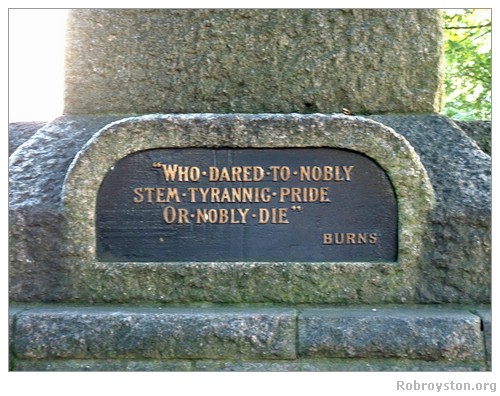 Who dared to nobly stem tyrannic pride or nobly die.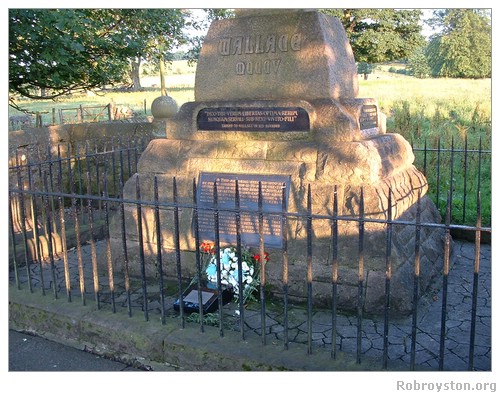 Robroyston Wallace Monument base with flowers and memorial stone

Robroyston Wallace Monument looking south near sunset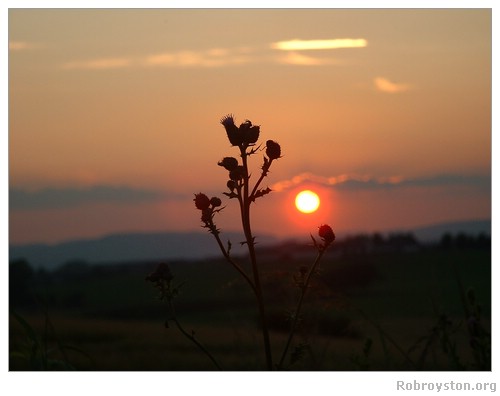 View from Robroyston Wallace Monument north towards the Campsies